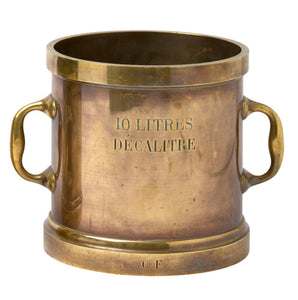 Of matching cylindrical form with moulded rims and bases and a handle to each side, respectively engraved '10 LITRES / DECALITRE'.
Provenance: Private Australian Collection.
Condition: In good condition with only small dents, scratches and some patination overall attributed to age and use.
Weight: Approximately 3 Kilograms.
Dimension: Height: 50.5 cm.