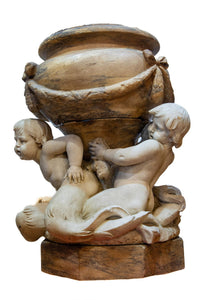 Provenance: Private Australian Collection.
Condition: Attractively aged surface and details, the urn brown at the base and reattached but this is not very noticeable, as the break was low down. Some in-filling to the urn around the collar area where another break has occurred in the past. The piece was created in sections.
Weight: Approximately 100 Kilograms.
Dimension: Height: 86cm Width: 60 cm.