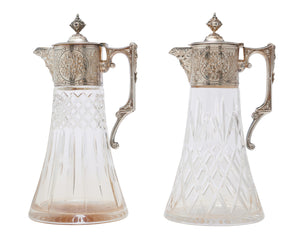 Each of identical spreading form with identical mounts, but differneces in the cutting. Of cylindrical tapered form, the embossed and chased silverplate collars, with hinged covers and Bacchus masks to spouts and handles, each marked Whitehill.
Provenance: Private Australian Collection.
Condition: Overall in good condition.
Weight: Approximately 4 Kilograms each.
Dimension: Height: 28 cm.